What's New at YogaFish?
Many of our classes fill up completely and we may not have room for walk-in students. Reserving online is the only way to ensure your space in class. 
Maggie's Monday 4 PM Restorative class resumes on September 30. She's looking forward to seeing you all again for one of our favorite formats!
Mindful Vinyasa Teacher Training and Immersion begins 2020! I'm so excited to work with a new group of students for our six-month immersion into all things yoga. Read more about it here. 
Scholarship Opportunities are available: If you find benefit in a regular yoga studio practice but are unable to attend due to financial considerations, please contact us. We have a limited number of scholarship opportunities available on an ongoing basis.
We appreciate your help with parking: Please park in the middle of the parking lot or in the two spots in front of the studio, not in front of our neighbors' businesses. Thank you for helping us to be good neighbors!
RESCHEDULED– SEE NEW DATE! -> Balance & Harmonize: a special chakra-focused restorative class with yoga nidra. Saturday, September 28, 1-3 PM. Balance and harmonize your chakras with this restorative yoga and yoga nidra workshop. When we activate and balance our
chakras, it gives rise to feelings of well being, good health and enhanced mental clarity.  It is important to have these energy centers open, energized, and balanced in order to have harmony, health and peace in our mind, body and soul. This class includes accessible, supported yoga poses for thorough relaxation, together with guided breath work and meditation. We conclude with Yoga Nidra: a guided meditation practice that uniquely unwinds and regulates the nervous system, effectively reducing stress and anxiety while deeply relaxing, restoring and rejuvenating to promote healing. No experience is required! $25 before September 21; $30 after. Space is limited; reserve online today.
Weekend Warrior Workshop. Saturday, September 28, 9:30-11:30 AM.  Are you ready to learn new movement skills and explore strength and mobility in different ways? Whether you're a gym rat, a yoga addict, or just looking to try something new, this unconventional movement workshop will get your body moving and your brain working in challenging and exciting new ways.
Animal Flow with Becky is ground based training designed to improve flexibility, mobility, strength and endurance. Basic
movements are broken down and then put together for a fun flow that will leave you feeling confident, powerful and strong as a beast! Steel Mace with Jackie is another fun unconventional training tool for strength and conditioning. We'll learn to move with strength, fluidity and control through steel mace sequences that challenge core stability, rotational strength, endurance and posture. Our training will close with a yoga session with Laura to help us to decompress the body and down-regulate, so that we can relax and restore after learning these dynamic new movement patterns.
Tuition: $40. Space is limited; reserve online today.
This workshop will be held at Diversified Therapeutics (in the same plaza, just a few doors down from the studio at #613).
Tergar Stuart Practice Retreat. Saturday, October 13, 2:30-5 PM.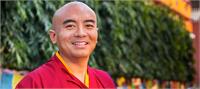 Please join Kelly Turnbull and the Tergar Stuart meditation group for a practice retreat on Sunday, October 13th from 2:30 – 5:00 at YogaFish.
Practice retreats are a time to integrate what we have learned through the practice and the teachings. It also provides us the opportunity to come together and practice as a community. The bulk of the retreat will be held in silence and it will be mostly unguided. There will be time for seated meditation as well as walking meditation with breaks in between. This retreat is open to anyone regardless of your level of experience. There is no cost to attend.
Reserve your space online today.